OFFICIAL BRAND ™
OfficialBrand is a service platform to build and promote your brand. Our vision is to provide quality, service and technology to build and grow brands online. We provide a lean production flow in combination with a powerful webshop platform.
OfficialBrand produces merchandise and fashion goods for a variety of customers such as influencers, private labels, artists, businesses and organizations around the globe.
We have served thousands of clients with customized T-shirts, sweaters, hoodies, caps, plushes and much more. Our service also includes on-demand production and fulfillment for all our webshops.
Visit our demo shops for an exclusive tour.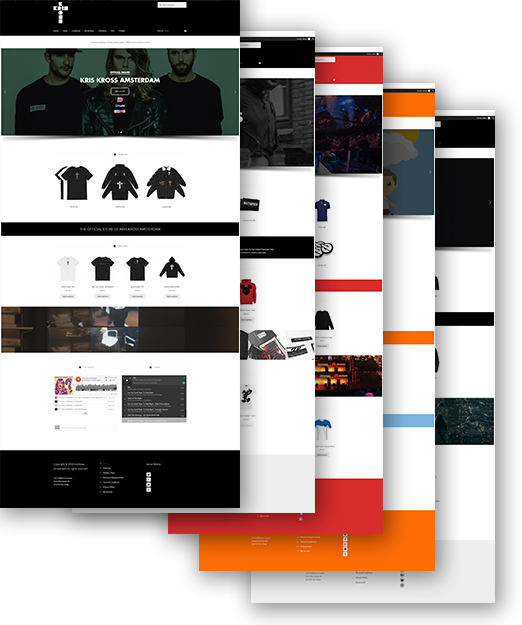 Services
Webshops
We offer a wide and complete solution to create and maintain your webshop.
Fulfilment
We print and ship orders daily.
Quick & Easy To Use
We made sure the webshop platform is very easy to use. Everybody can use it with the ease of a few clicks.
Support
If you have any question regarding your shop, our support team is always ready to help you out.
Get Weekly Updates
Interested in how well the shop is running? Sales data is available in your personal back office.
Share your shop
Of course, you want to share your shop with the world! Our products are compatible with all social media platforms. We also serve direct links to your media outlets.
How does it work?
We provide customizable webshops in your own style and branding. These shops are specifically designed to be efficient and good looking. They are packed with all the necessary features to assure the best user experience for you and your customers. It also comes with a complete payment solution to sell goods worldwide. Think of iDEAL, PayPal or Creditcard.
We make sure that we take care of all your production and shipping needs while you are busy with your brand's growth and promotion!